3 Ways to Make a Home More Personal (and Unique)
We all want a house that feels like home — a place that is comfortable and beautiful, but also reflects our style. Making a space your own, however, can be more than just adding your belongings. Here are three ways to add your aesthetic to a design.
Trim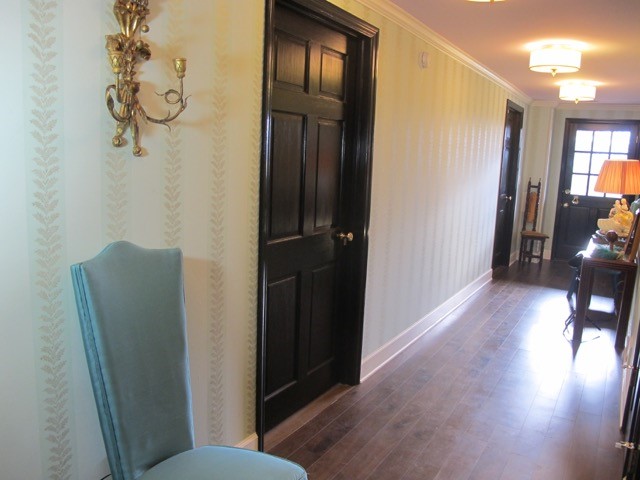 Black and white contrasts nicely in a space. Photo: Michelle Workman
Mix it up by using light and dark trim together in your home. A soft, fresh white works great for trim, and it's my primary go-to, both for myself and clients.
However, a few years ago I was having a client's library painted black, and there was no easy or simple stopping point without going into the next room. I ended up painting the entire door trim in the black lacquer being used for the library. This then met the white baseboard in the next room.
The contrast didn't clash, but ended up looking great. The trick to repeat this in your own home is to clearly define the area that will be painted with each color — for example, a black door with black trim against white crown molding and baseboards.
Ceilings
A color on the ceiling is a surprising and fun detail. Photo: Michelle Workman
Ceilings are the unsung and often ignored opportunity to express your individuality. They are a terrific area to use a pattern or a painted border, and, most importantly, a place to use color.
I often match the ceiling to the walls, but this isn't a hard and fast rule. In fact, using complementary colors creates surprise and visual interest. In one home, I used a pale lilac, which was the same color used on walls in another room. This created a light contrast to the wallpaper's background color.
Painting the ceiling is a quick and easy way to update your interior without repainting everything.
Hardware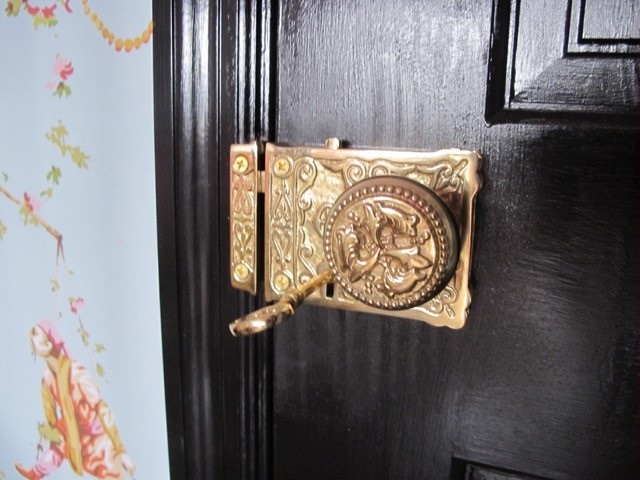 Hardware is an easy way to update a door or cabinet. Photo: Michelle Workman
Use fascinating hardware on doors and cabinets whenever possible — although sometimes the design dictates using simple pieces rather than elaborate.
I often design kitchen cabinets or libraries to be quite simple in their construction or style, and then add in a splash of ornamentation in the hardware. The reverse is true, too — the more ornate or decorated the door, the simpler the hardware I use.
A plain door or cabinet can be given a new life and look, just by changing out the standard hardware for something unusual. This is a great way to express your personality.
How do you add your individual style to your home? Find inspiration on Zillow Digs and watch the season finale of Glamour Goes South to see how we have implemented these very same ideas in our recent renovation
Related:
Powered by WPeMatico