A Raleigh Roundup: Southern Charm Meets Big City Attractions
Raleigh lives true to its name "City of Oaks," offering an abundance of outdoor amenities complemented by rays of sunshine and southern charm. Located in the Research Triangle along with Durham, Cary and Chapel Hill, Raleigh proves to be more than just the music capitol of North Carolina. The state capitol beats to the rhythm of its own drum, encompassing a tempo fit for every lifestyle. Whether you're a foodie, techy, outdoor enthusiast or history buff, Raleigh offers something for everyone.
We asked 12 residents to share what they love about Raleigh.
1. Why do you think Raleigh was ranked first for "America's Best Places to Live?"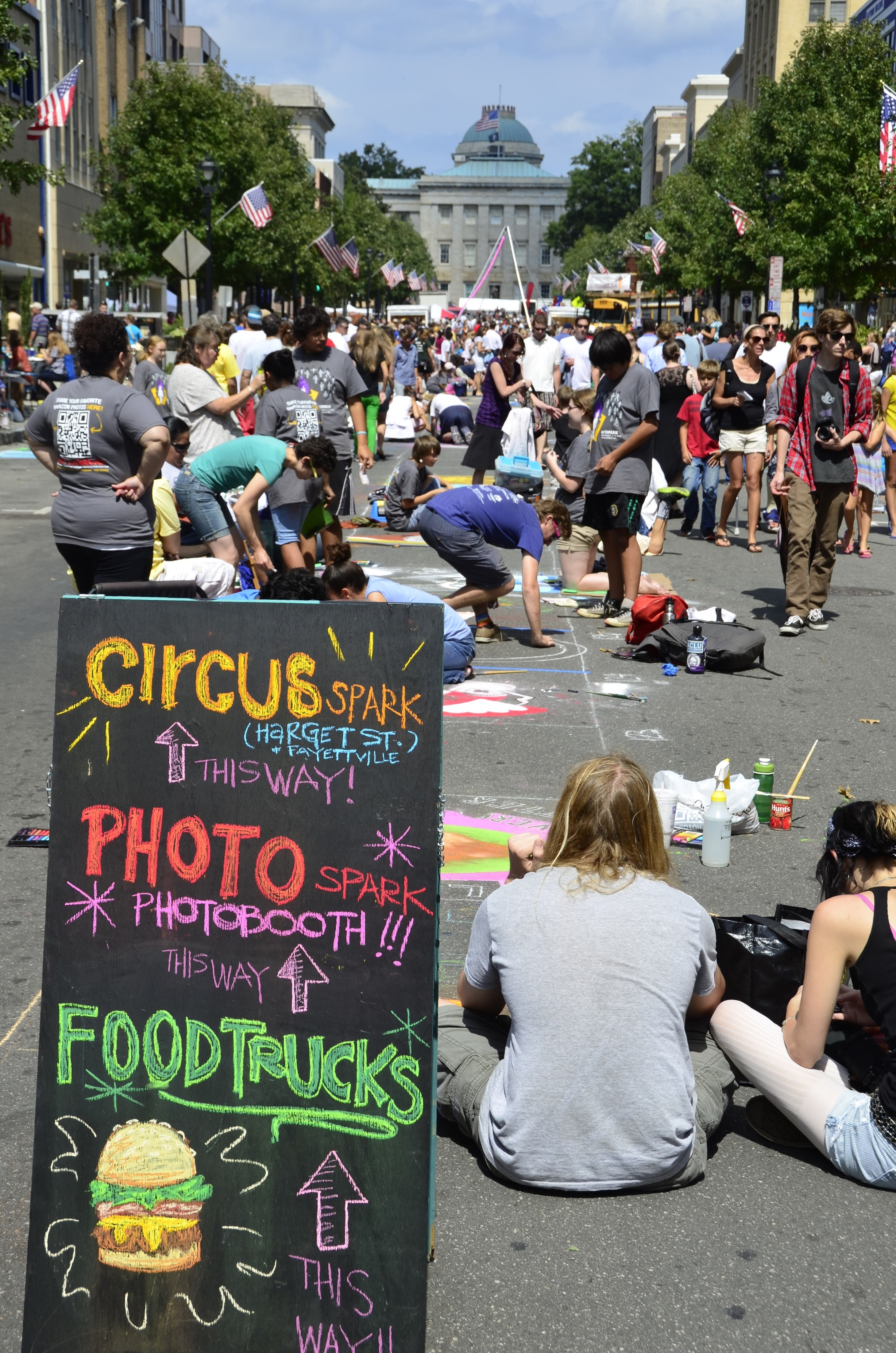 Raleigh's downtown began growing as soon as the economy recovered and hasn't looked back. We have talented chefs, business owners, scientists, technologists, marketers, city officials and so on. There's just huge talent and culture here, and it's infectious. We celebrate our local talent and lift each other up. — Jen of Downtown Dame
Raleigh really has it all! There are lots of job opportunities, it has the convenience of a big city with the feel of a small town, it's perfectly located between the mountains and the beach, and the residents are some of the nicest people I've ever met. — Ashley Nevis of Rainstorms and Love Note
2. Known as North Carolina's live music capitol, where is the best venue for country blues?
The 'Cuegrass Festival is awesome, because it has the best of both worlds — great food and great music! Outdoor street concerts just provide such a sense of community and really allow the attendees to connect with the band. — Sara Steadman of Sara Kate Styling
I am a big fan of Walnut Creek Amphitheater. Any type of music sounds better outside in beautiful North Carolina weather with a beverage in hand. — Alyssa of Alyssa Hellman
3. What's Raleigh's best free attraction?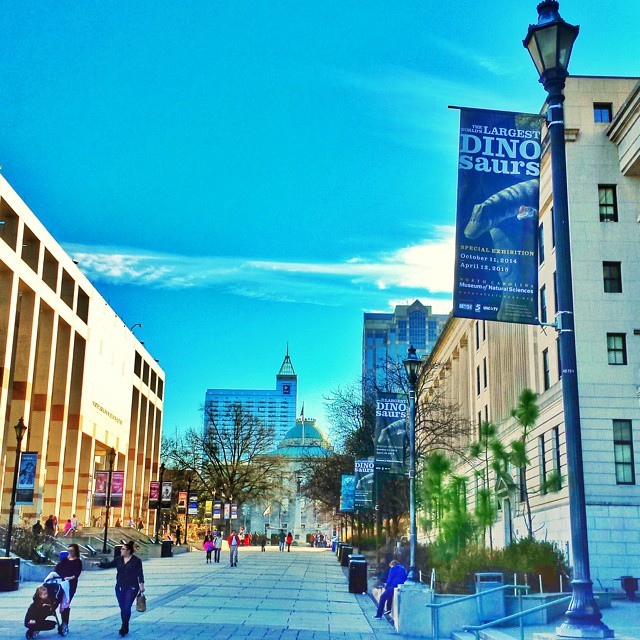 North Carolina Museum of Natural Sciences. Source: Leigh Powell Hines of Hines Sight Blog
I love the North Carolina Museum of Natural Sciences. It's got a lot of impressive exhibits, including giant whale skeletons and a replica of a North Carolina forest. — Ashley Nevis of Rainstorms and Love Notes
It's not a single destination but I'm going to say the greenways are the best free ways to explore the city and relax. I'd also recommend downtown spots like Moore Square where there are free events like Pickin' in the Plaza where free concerts are held. — Elle of Couple Money
4. What's the best way to spend a summer afternoon in Raleigh?
Lake Wheeler in Raleigh offers 150 acres of parkland and a 650-acre lake with fishing, sailing, canoeing, rowing and kayaking. You can rent a boat or pay to launch your personal boat, and there is a fishing rod and reel loaner program. The park is open daily from dawn to dusk during the summer. — Leigh Powell Hines of Hines Sight Blog
Bar hopping around downtown Raleigh. A few of my favorite spots are Crank Arm, Slim's, Anchor and Raleigh Time's upstairs outdoor bar-top. — Jen of Downtown Dame
5. What is Raleigh's favorite comfort food?
Tater tots. We love 'em smothered with sour cream, chives and bacon. Or plain and simple with a little ketchup. They've gotta be hot, crispy and delicious. — Jen Downtown of Dame
Mac and Cheese! Yes, Raleigh is known for its other southern-style foods — barbecue, okra, etc. — but there are a ton of places that specialize in homemade macaroni and cheese! Plus, each place has its own little twist! — Sara Steadman of Sara Kate Styling
6. What's the best neighborhood for first-time home-buyers with children?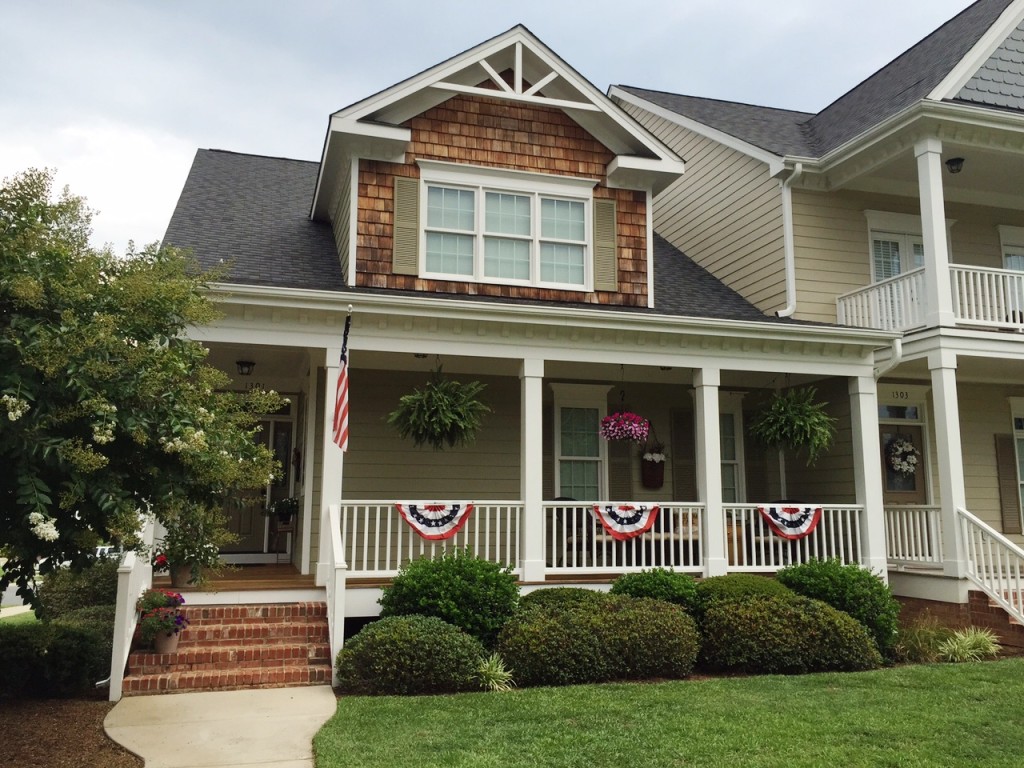 A House in The Groves, Apex. Source: Jenn & Lucy of East Meets South
Located just north of Raleigh, the Heritage Wake Forest community is one of the best communities to raise a family including first-time home buyers with children. Aside from the safe and friendly neighborhoods, Heritage also provides easy access to great schools as part of the Wake County school system, parks and other wonderful amenities making it ideal for family life. — Sophie of Work Chic
Look for a place in Morrisville, Cary, Wake Forest or Apex for first family homes with excellent school districts. And you'll be close enough to Raleigh proper that a drive into work is reasonable. — Jenn and Lucy of East Meets South
7. Why do you think Raleigh is listed as one of the top 10 places for singles?
There is literally something for everyone and there are a ton of events throughout the year at which you can meet other people. There are bars, there are outdoor festivals, there are food truck rodeos and there are even comic conventions! You name, it we have it! So, no matter what type of person you are there is an event for you! — Sara Steadman of Sara Kate Styling
There's a lot of amenities in downtown Raleigh and the surrounding cities — nightlife, outdoors, music, culture, etc. Again, it's also affordable and the job market is great. — Jessica Corson of Happy is Healthy
8. Which neighborhood would you visit to see Victorian-style houses?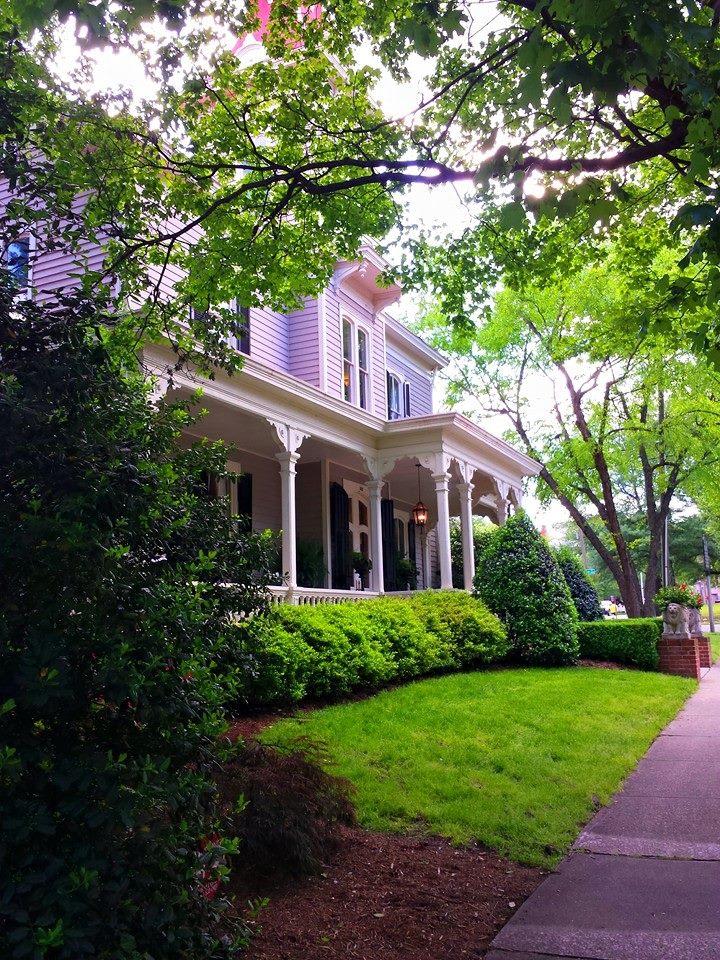 A Victorian-style home on the Oakwood Tour. Source: Leight Powell Hines of Hine Sight Blog
This would be the Oakwood area of Raleigh near downtown Raleigh. It's a very close-knit, family-friendly community with a very active historical society and garden club. They host two of my favorite events yearly. The Candlelight Christmas Tour and the Oakwood Garden Club Victorian Tea and Garden Tour. The Boylan Heights neighborhood may also have a few Victorians as well. — Leigh Powell Hines of Hines Sight Blog
The three best neighborhoods for Victorian-style houses in Raleigh are Historic Oakwood, Boylan Heights and Mordecai. — Carol of The Gardening Cook
9. What's the best specialty item at the State Farmers Market?
Fresh produce from the farmer's market. Source: Sara Steadman of Sara Kate Styling
My pick for the most reliably present specialty vendor at the market is La Farm Bakery. When he is present, a wonderful young man bakes his own delicious bread, typically on Saturdays — it is the best bread in the market. — Craig LeHoullier of nctomatoman
Locally-produced honey. — Pat McKee of McKee Homes
10. In the "City of Oaks," where are the best hikes?
My #1 choice is William B. Umstead State Park anytime I want to get a good long walk or hike in. The scenic trails are beautifully hidden inside of the woods! It's even perfect for those who just want to enjoy being in the peaceful outdoors inside a lush forest. The overall relaxing ambiance makes this a great getaway from busy city life. — Sophie of Work Chic
The greenways are all over the city and are great. There's also many parks and lakes nearby. My personal favorite is Jordan Lake, followed by Shelley Lake. — Jessica Corson of Healthy is Happy
11. When planning a day trip to North Carolina State University, do you visit the JC Raulston Arboretum or Pullen Park?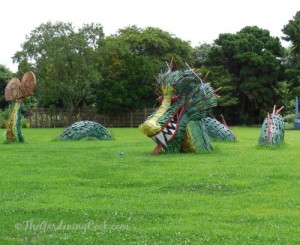 JC Raulston Arboretum. Source: Carol of The Gardening Cook
We love the Raulston Arboretum for the wide variety of unique plant species, mostly trees and shrubs, organized in an interesting, attractive layout. One of the most enjoyable ways to spend a few hours in the spring is to pick up a tasty lunch at nearby Neomonde, and find a seat in the arboretum near a blossoming peach or cherry tree or magnolia. — Craig LeHoullier of nctomatoman
Pullen Park is the quintessential NC State experience — its understated, simple charms take you back to a bygone era where kids would enjoy a quaint train ride through the park or throwing pieces of bread to oversized ducks. It has that golden glow of nostalgia that State fans revel in. (Most of our happiest moments are from bygone eras, unfortunately, but there is always next year!). — Jenn and Lucy of East Meets South
12. Where are the most affordable places to live in Raleigh?
The suburbs of Raleigh, such as Garner and Knightdale have very affordable homes and are only a short commute to the Raleigh Beltline. — Pat McKee of McKee Homes
Any of the southeast Raleigh neighborhoods are still undervalued in Raleigh. — Carol of The Gardening Cook
13. Where would you take out-of-town guests for a true Raleigh experience?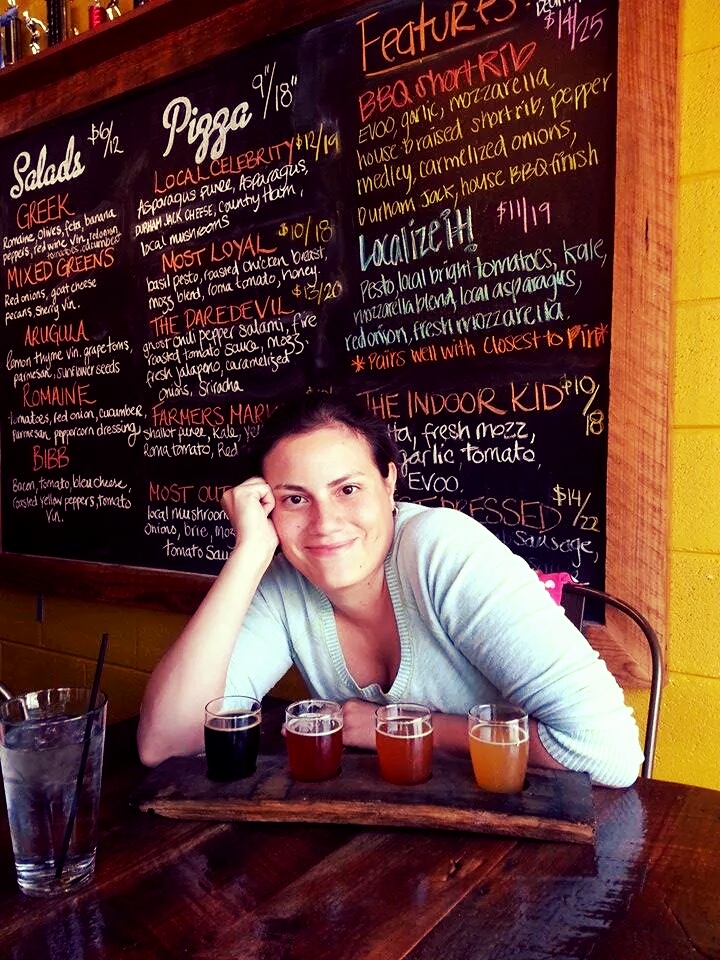 Elle enjoying a beer at Trophy Brewing & Pizza Co. Source: Elle of Couple Money
A day trip spending hours downtown, picking a good lunch spot and walking the streets, perhaps taking in a museum — maybe focusing on a special weekend events such as Artsplosure, would be a wonderful way to spend the day and get to know the city. — Craig LeHoullier of nctomatoman
Right now I'm loving taking people to Sono for sushi and cocktails or Boylan Bridge for great beer and sandwich. And since we're on the topic of beer, you have to set aside some time to check out many of the local breweries. — Elle of Couple Money
14. Would you rather go to a Carolina Hurricane's NHL game? Or a RailHawks pro soccer game?
The Hurricanes win hands down. It is hard to be outside for hours without shade in Raleigh from April to September, but if you are trying to escape the heat nothing sounds better than being inside near ice. — Lucy and Jenn of East Meets South
Frankly, I enjoy a good old fashioned amateur baseball game at the new Holly Springs Salamanders stadium in Holly Springs, NC — one of Raleigh's nearby communities. But, I also love a Hurricanes game! — Alyssa of Alyssa Hellman
Related:
Powered by WPeMatico