Before & After: 4 Millennials Rescue a Detroit Home From Decay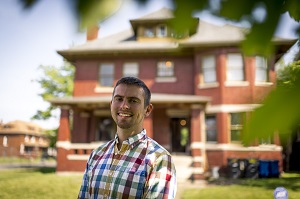 Tim Dingman
The Detroit Renaissance — that beleaguered city's bounce back from bankruptcy and blight — is all about jobs and housing.
Detroit has lost more than a million residents since its 1950s economic peak and does not have enough jobs for those who are left. It also has decay in the form of distressed houses — some 80,000 of them — that the Detroit Land Bank Authority is working to turn around, auction or bulldoze.
There are many signs of renewal, from the Land Bank's efforts to banks creating new lending products to people rebuilding houses in the city's urban core.
Four of the rebuilders — of jobs and housing — are 20-somethings who moved to Motor City to work at startups.
They arrived as part of Venture for America (VFA), a nonprofit program that finds startup jobs for recent college graduates in "emerging cities," those on the road to economic recovery. The fellows work there for two years and are offered access to capital during and after the program for their own projects and startups.
"It's like an apprenticeship for entrepreneurship," says Tim Dingman, one of the four fellows. He has a master's degree in electrical engineering from Brown University. The others are Scott Lowe (an engineering physics major from the University of Oklahoma), Max Nussenbaum (an English and government major from Wesleyan University) and Sean Jackson (a University of California, Santa Barbara grad who's still a VFA fellow).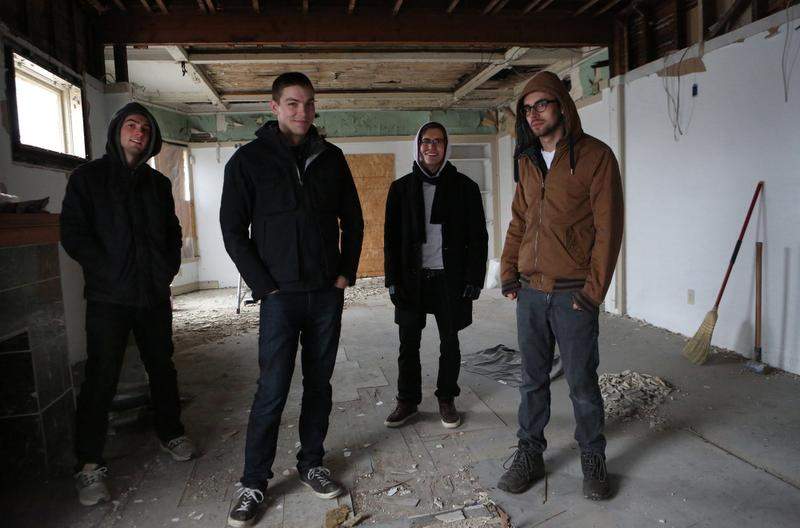 In late 2013, these new Detroiters took their adventure to the next level and bought a falling-apart house.
It cost $8,200 at auction, and with help — $10,000 from crowdfunding, $6,000 from a VFA prize, plus $120,000 from an outside investor — they have turned the dilapidated hull into their home and workspace.
The house needed practically everything: a new roof, plumbing, electrical, a kitchen, lots of walls and bathroom fixtures.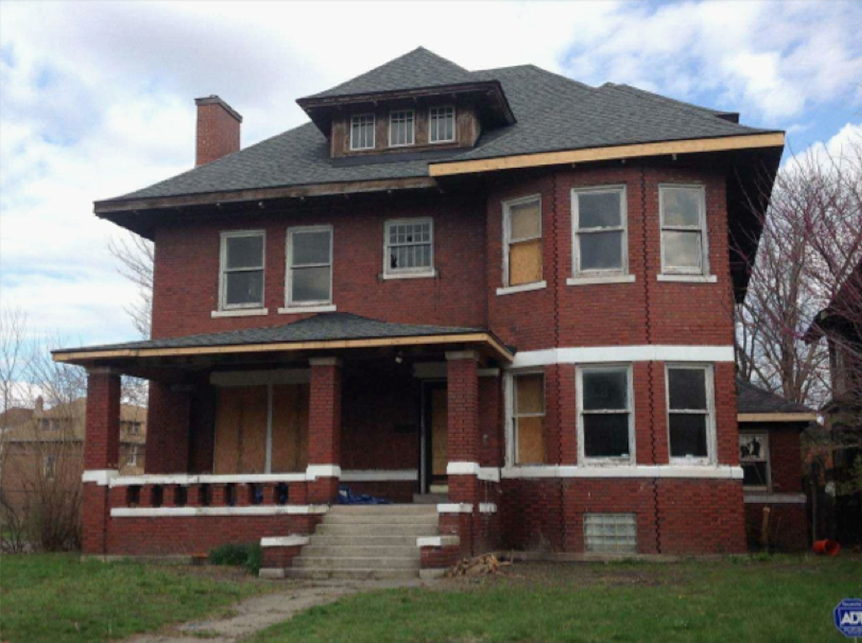 "We had the remnants of one shower," says Dingman, who also recalls finding some expired Zoloft and a straight flush of cards in the walls. "It wasn't a royal flush."
The young men donned hazmat suits and cleaned up the place, then turned over the big projects to a neighbor's father who's a general contractor.
They're still finishing up odds and ends — a few baseboards to install, the wood on a staircase landing to refinish — but for the most part, the historic home is a stunning example of a house risen from the brink of oblivion. They track their progress on a blog called Rebirth Realty.
Joe Guy, community growth manager for Venture for America, says the refurbished house is also an example of what VFA fellows are doing in communities across the country. "Take a group of smart, enterprising young people with an idea, give them the platform to make it a reality, and watch what happens," he said.
Five VFA fellows live in the Detroit home now, and four startups have been launched from it, including a software company called Castle, a tech-enabled property management firm that, for $79 per unit per month, does everything for landlords except tell them how to spend their rent checks.
The Castle guys, including Dingman, work from desks and a comfortable sofa in the living room, plus a large standing desk in the adjacent kitchen.
Ideally, the home will serve as living and working space for future Venture for America fellows, Dingman says.
"We're starting that culture of the house with Castle and want to continue that virtuous cycle," he says.
Whoever lives there and whatever ideas spring from it next, the house that these millennials built will always have its up-from-nothing roots.
"After" photos by Joe Vaughn; "before" photos of house exterior and fellows in the living room by Sean Parker; "before" photo in hazmat suits by Heather Rousseau. Video by Tim Dingman wearing a GoPro.
Related:
Powered by WPeMatico