Before & After: Brightening a Malibu Beach House
By Erinn Valencich
This Malibu home had all the trappings of a run-of-the-mill builder's special. And with its cold tile floors and pedestrian color palette, it felt more like a vacation rental than a welcoming beach house.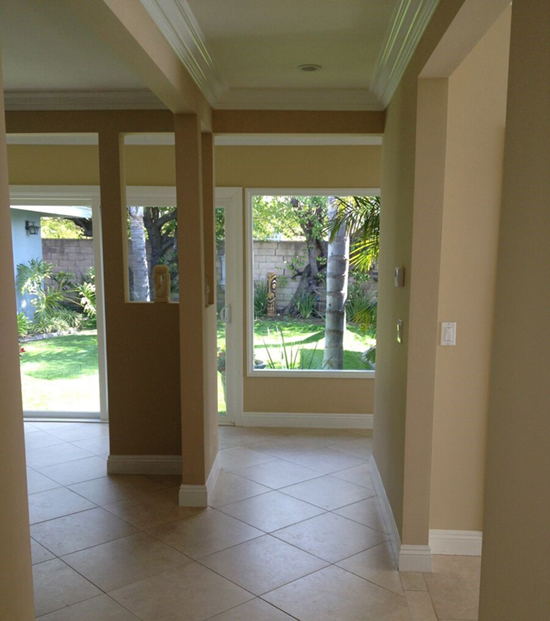 Before: Cold tiles and a dull color palette failed to make the most of the home's charm.
The owners, who had previously lived in New York, wanted their home to reflect an elegant, easygoing Malibu lifestyle, which meant that a floor-to-ceiling overhaul was in order.
The first step was to address the floors. With three young boys and two Great Danes, the homeowners needed flooring that would really perform. The outdated limestone tile was replaced with a laminate flooring that not only looks beautiful, but also is scratch-resistant, making it an ideal option for families with children. And in addition to being more cost-effective than other options, laminate flooring can be installed right on top of tile floors and other surfaces, saving both time and money.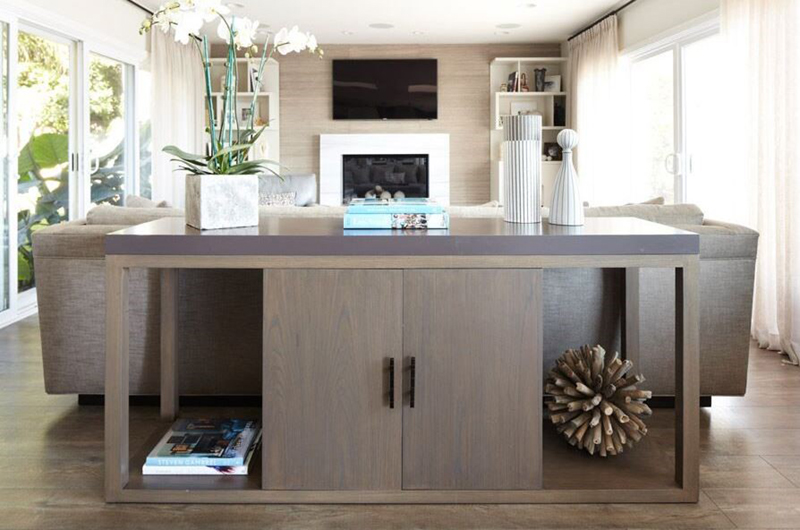 Scratch-resistant laminate flooring adds warmth, while also being practical for the busy family.
The original tile floors felt cold and hard, but the wood tones in this new laminate flooring warm up the space and give it the beachy, sophisticated feel the owners were looking for.
While the overall color palette is made up of bright whites, soft creams, and pale neutrals, darker hues were selected for upholstery fabrics to make the furniture more kid-friendly and to add some depth to the overall design scheme.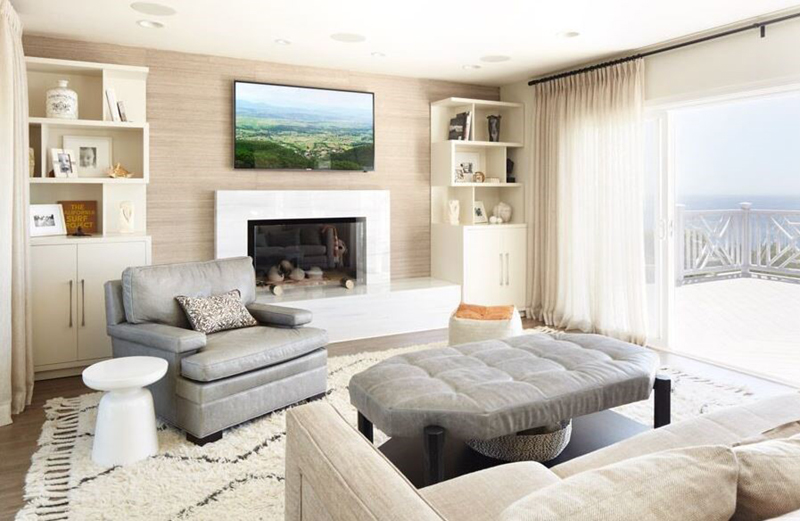 Layering warm, darker-toned furniture against a bright white and neutral backdrop adds depth in the living room.
Because the ceilings in this home are of average height, existing living room cabinetry was pushed upward to visually heighten the room.
Beachy, seaside-inspired hues continue throughout the home. In the kitchen, stretching the backsplash tiles up to the ceiling made a world of difference, and gave the space a truly designer feel.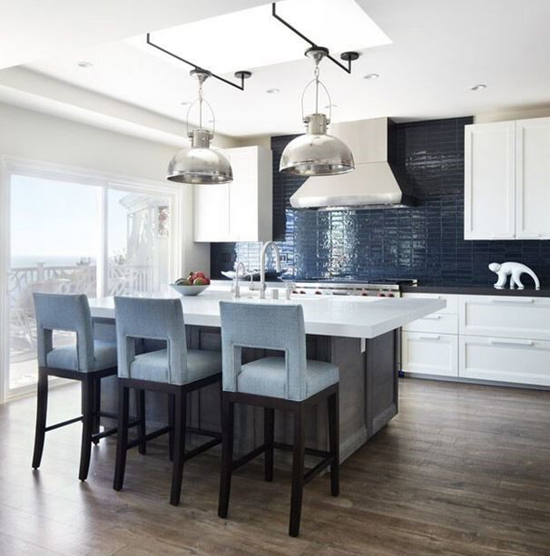 Deep blue backsplash tiles add drama and bring in the colors of the sea.
The master bedroom, which was once dark and dull, now feels sophisticated and light, thanks to rich, textured wallpaper, modern bedside tables, and white accent pieces.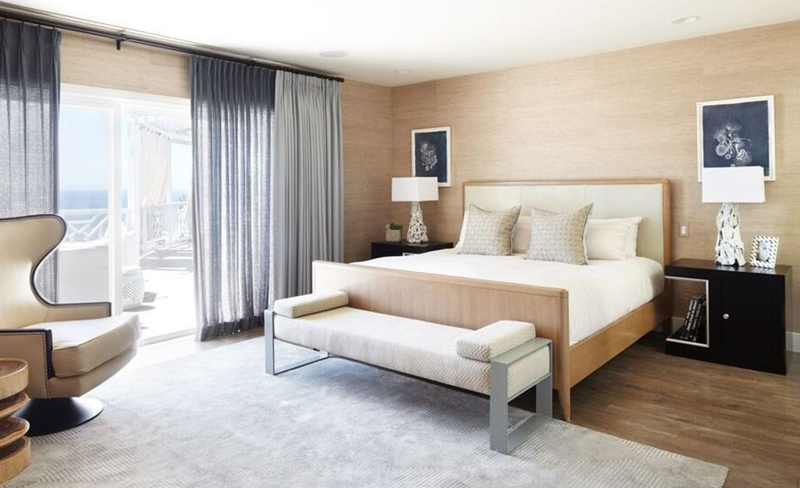 The tranquil master bedroom offers the perfect place to unwind after a busy day.
See more home design inspiration.
Photos courtesy of August Dering.
Related:
For more on celebrity designer Erinn Valencich and Erinn V furniture collections, visit www.ErinnV.com. Follow Erinn on Twitter:@ErinnVstyle and on Facebook.com/ErinnVstyle.
Powered by WPeMatico