Before & After: Cottage Curb Appeal Makeover
When a South Carolina couple moved into their new little cottage, it was in desperate need of some TLC.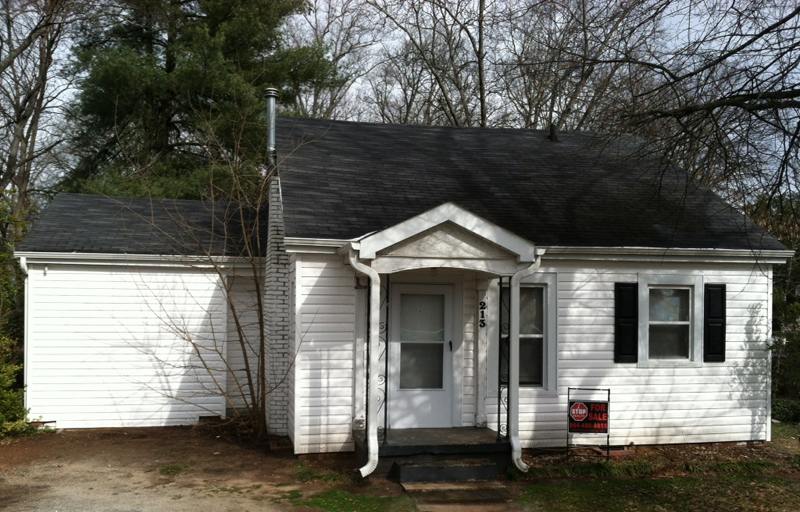 With very little budget, the couple put their DIY skills to the test and focused on a few key updates that would go a long way.
First, they updated the home's awkward window placement. They removed the window to the right of the front entry, and added a window in the large expanse on the left. This was the biggest part of the renovation, and it greatly boosted the home's curb appeal.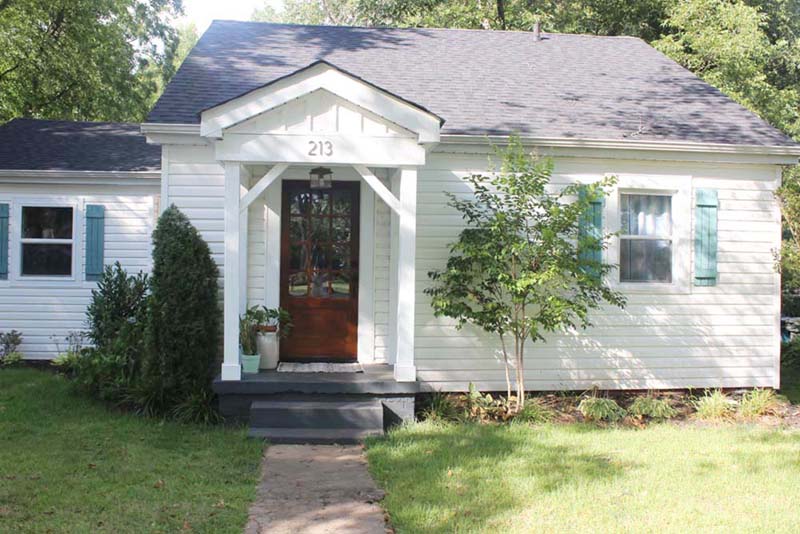 The next step was making simple barn shutters from three planks side-by-side and a trim piece connecting them at the top and bottom. Painted bright blue, the shutters liven up the white siding.
Next, the couple set out to update the entry. They removed gutters and replaced iron posts with thicker wooden posts.
Replacing the old screen door with a paned wooden door created a more welcoming approach, and adding trim to the portico completed the entry's transformation. Painting the posts white was a risky move with the white siding, but it allows the new wooden door to pop and serve as a focal point.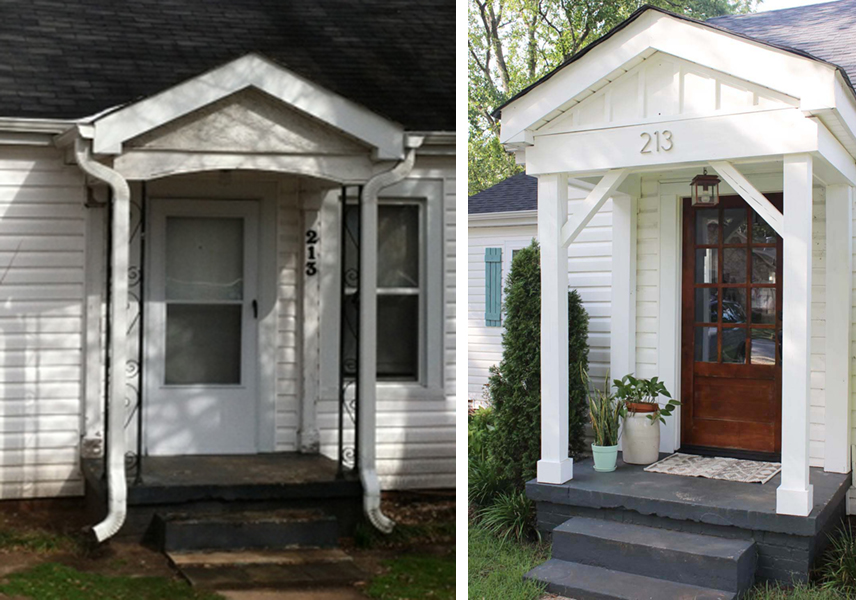 Finally, decorative touches like painting the beaded board ceiling blue and bringing in a copper lantern added some much needed personality without breaking the bank.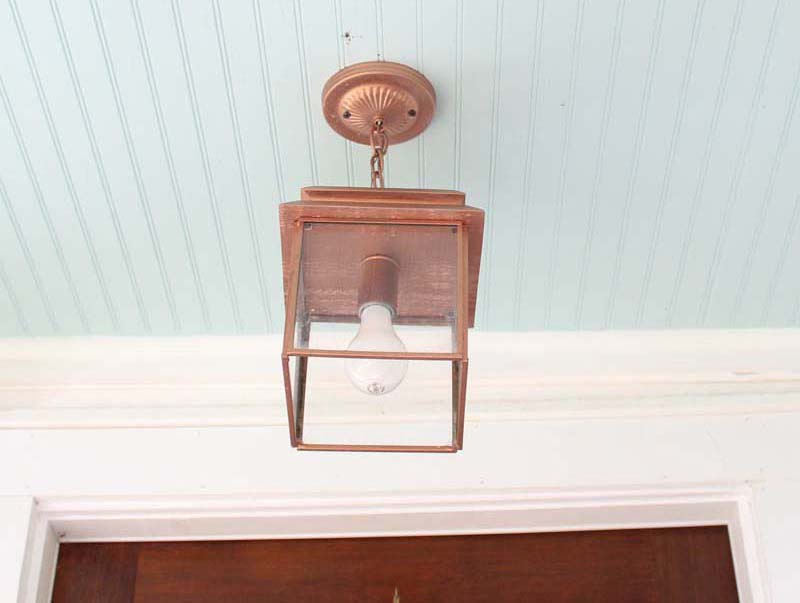 See more home exterior design ideas.
Photos by The White Buffalo Styling Co.
Related:
Powered by WPeMatico