Cheat Your Way to a Custom Closet
High-end closets with custom built-in storage are an attractive and stylish solution to many people's organization woes. While those custom built-ins might create the closet of your dreams, for many, the price tag is a budget-buster.
To achieve a similar built-in look that won't break the bank, head to IKEA. Their Billy bookshelves are good for more than just storing your books — they're a great way to customize your closet storage.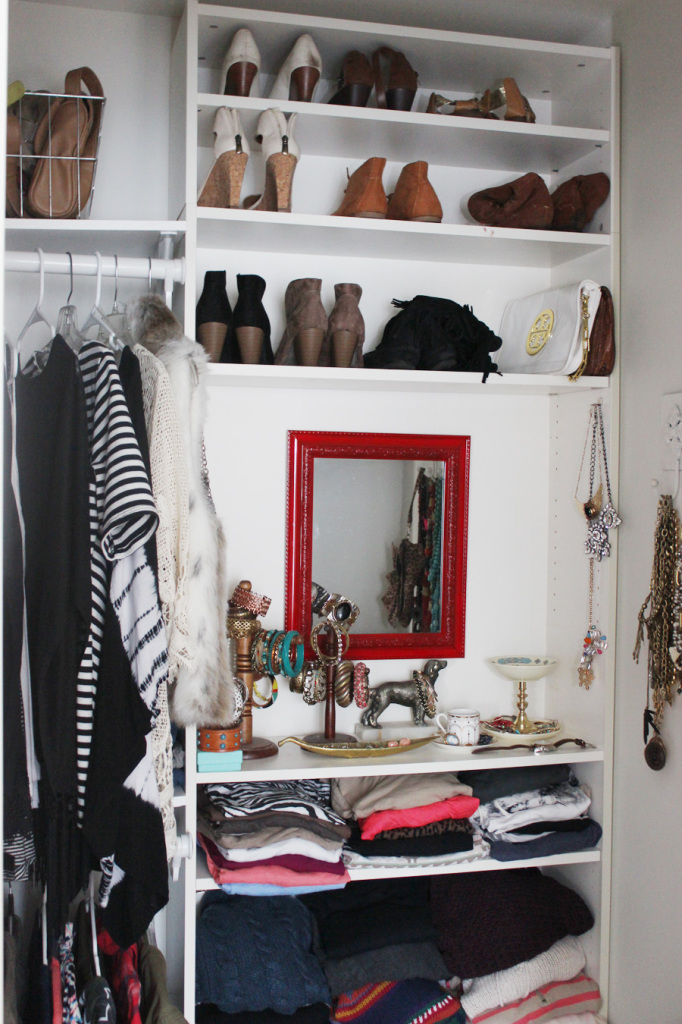 A regular Billy Bookcase is 80 inches high and costs about $80. Adding a $30 bookcase extension will give you ceiling-height shelves for a standard 8-foot ceiling.
These shelves come in birch, medium brown, black-brown and white, so regardless of whether you're craving a rich, mahogany style dressing room or a light and bright closet, there's an option for you. They're perfect for using all the vertical space in small closets to maximize storage.
How to achieve the look
Put together the outside frame of the shelves and secure them to the wall. Then, you're ready to customize.
That is the best part about these shelves. You can get custom storage perfect for your needs by adjusting the shelf placement.
For example, leave a bottom shelf taller than the others to accommodate your boots.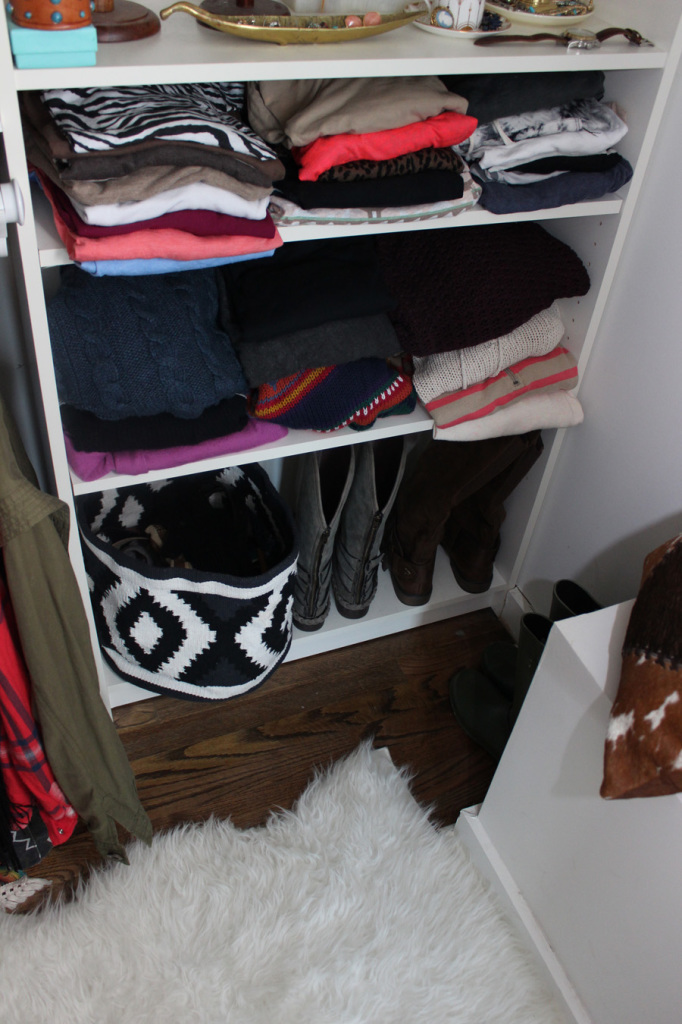 Choose smaller shelves for perfectly sized storage for other shoes, folded clothing or handbags.
You can secure a normal closet rod with a shelf above right beside the shelves to achieve that built-in look, elevating your average closet to an appealing and well-organized space.
Photos by The White Buffalo Styling Company
Related:
Note: The views and opinions expressed in this article are those of the author and do not necessarily reflect the opinion or position of Zillow.
Powered by WPeMatico