DIY Kitchen Cabinet Makeover
Spring is the perfect time to refresh and lighten up your home. By simply removing the doors on upper kitchen cabinets — and then painting the back interior wall of the cabinets with an eye-catching color — you can create an open and playful display space that also provides ultra-functional kitchen storage.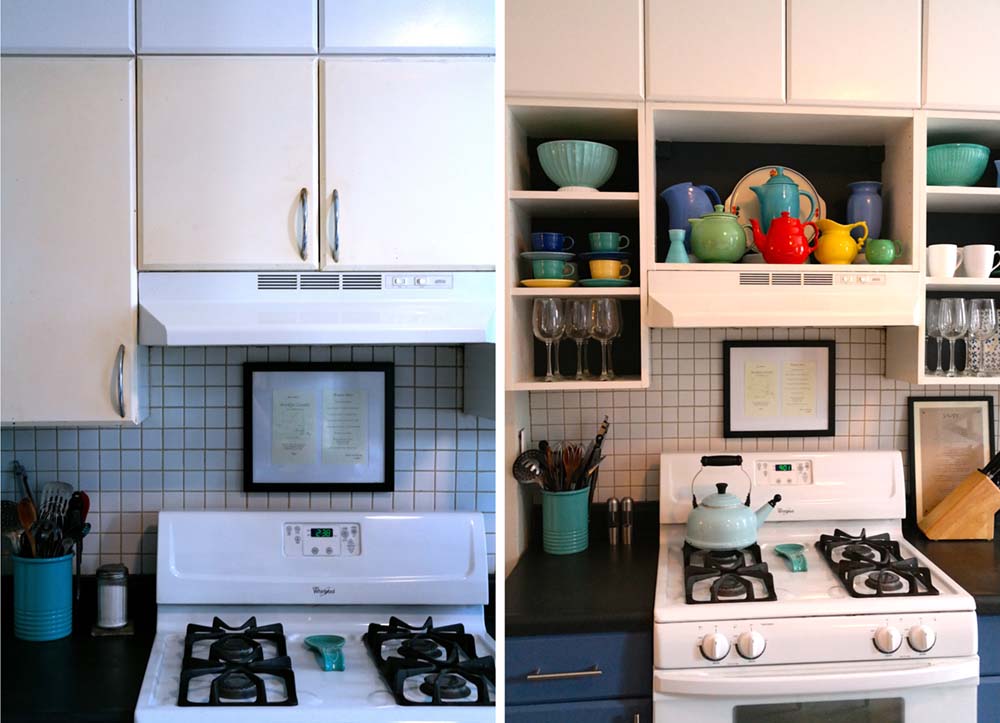 Before (left) and after
This makeover is perfect if you're living in a rental home or renovating on a tight budget, because you get a huge transformation for little more than the cost of a quart of paint.
Supplies
1 quart self-priming matte or semi-gloss paint
2-inch angled paint brush
4-inch roller brush and handle
Painter's tape
1. Remove upper cabinet doors.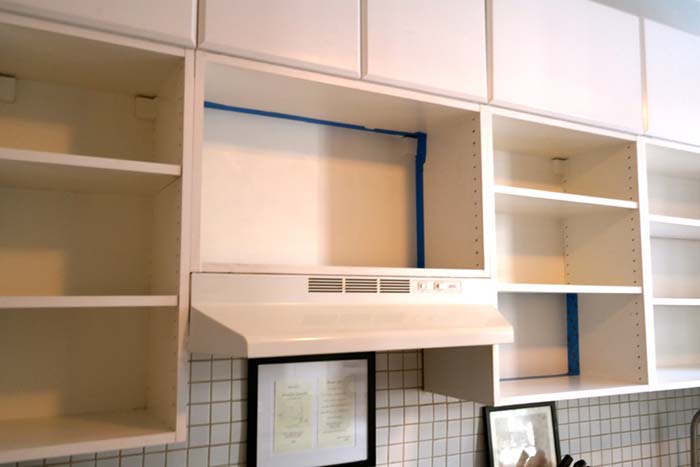 Don't forget: If you're a renter, your landlord may want those cabinet doors back one day, so find a stealthy place to stash them, like under your bed or sofa.
2. Prep the cabinets.
Take everything out of the cabinets, then wipe them down with a damp cloth to make sure you're painting on a clean surface.
Using painter's tape, tape off all four sides of the cabinet that surround the rear inset. For this project, we're just painting the rear of the interior of the cabinet to create bold definition against the colors of the dishware and lower cabinetry.
3. Paint the edges.
For the kitchen shown, deep slate grey was used because it ties in nicely with the dark grey counter tops of the rental kitchen, and won't clash with the brightly colored vintage dishes the cabinets will store. If you're displaying more neutral dishware, choose a bolder color, which can enliven even the most ordinary sets of dishes.
Using a 2-inch angle brush, begin by painting the four edges of each inset. Paint as tidily as possible to minimize clean up.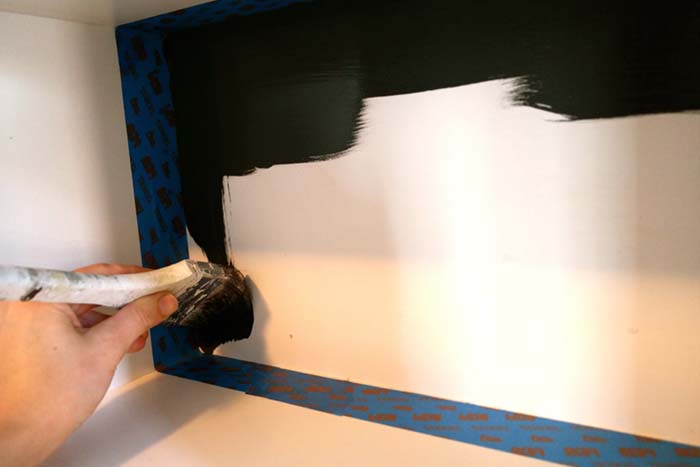 4. Fill in the rest.
Once you've finished all of your edging, use a 4-inch roller brush to fill in the remaining gaps. Depending on the size of your cupboards, you may find a roller is unnecessary, but it will give you a more consistent, even coat of paint than a brush.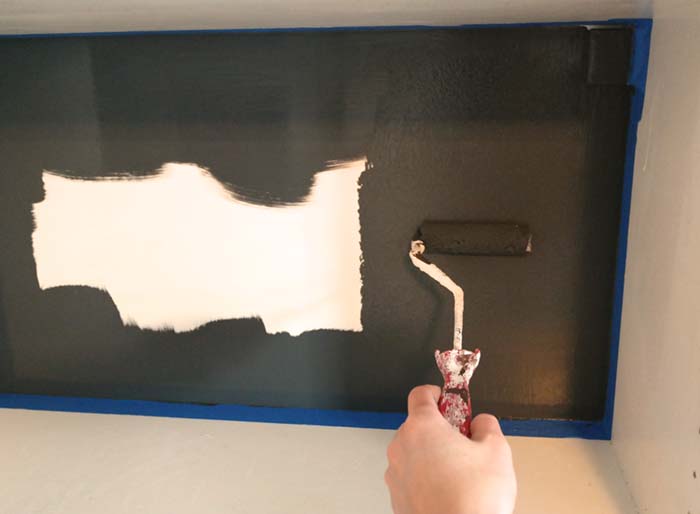 5. Let the paint dry.
Once you've finished all of the painting, let everything dry for at least 30 to 60 minutes before removing the painter's tape. The paint should be dry to the touch.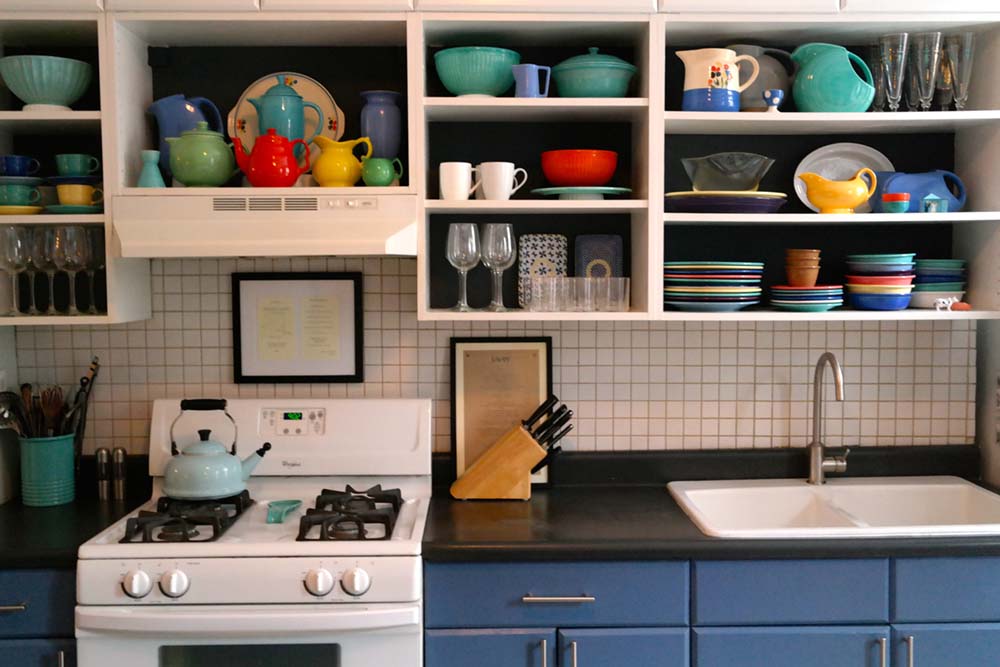 The paint will be delicate for up to 24 hours, so you might want to wait overnight before positioning all your dishes and glasses. Then you can style your dishware and platters to make the most of your transformed open cabinets.
Check out more stunning kitchen designs for inspiration!
Related:
Note: The views and opinions expressed in this article are those of the author and do not necessarily reflect the opinion or position of Zillow.
Powered by WPeMatico