How to Find Your Dream Home
You've been pre-approved and know what you can afford, so it's time to start home shopping. But the hunt for your dream home will stall rapidly if you don't know what that "dream" looks like.
It's easy to talk in generalities about wanting a "big" house or an "older" home. But in order to better target your real estate search, you must think specifically about your dream dwelling. Will your "big" house be 2,400 square feet or 5,000? When you say "older" home, do you mean one built pre-1900, or pre-1980?
Before you visit another open house, sit down and make a list of your needs and wants — and yes, those are two different things. You may want a pool, but you probably could live without it. (Plus, it's worth considering that having a pool could raise your home insurance costs.)
Understand that your requirements list will likely change as you learn more about your housing options. Proximity to the beach may start as a priority, for example, but once you see the size of ocean-front homes you can get in your price range, you may decide a short drive to the water is quite bearable. Unless you have an unlimited budget, it's likely you'll need to make compromises along the way.
Use these questions to help make your very own list of housing requirements.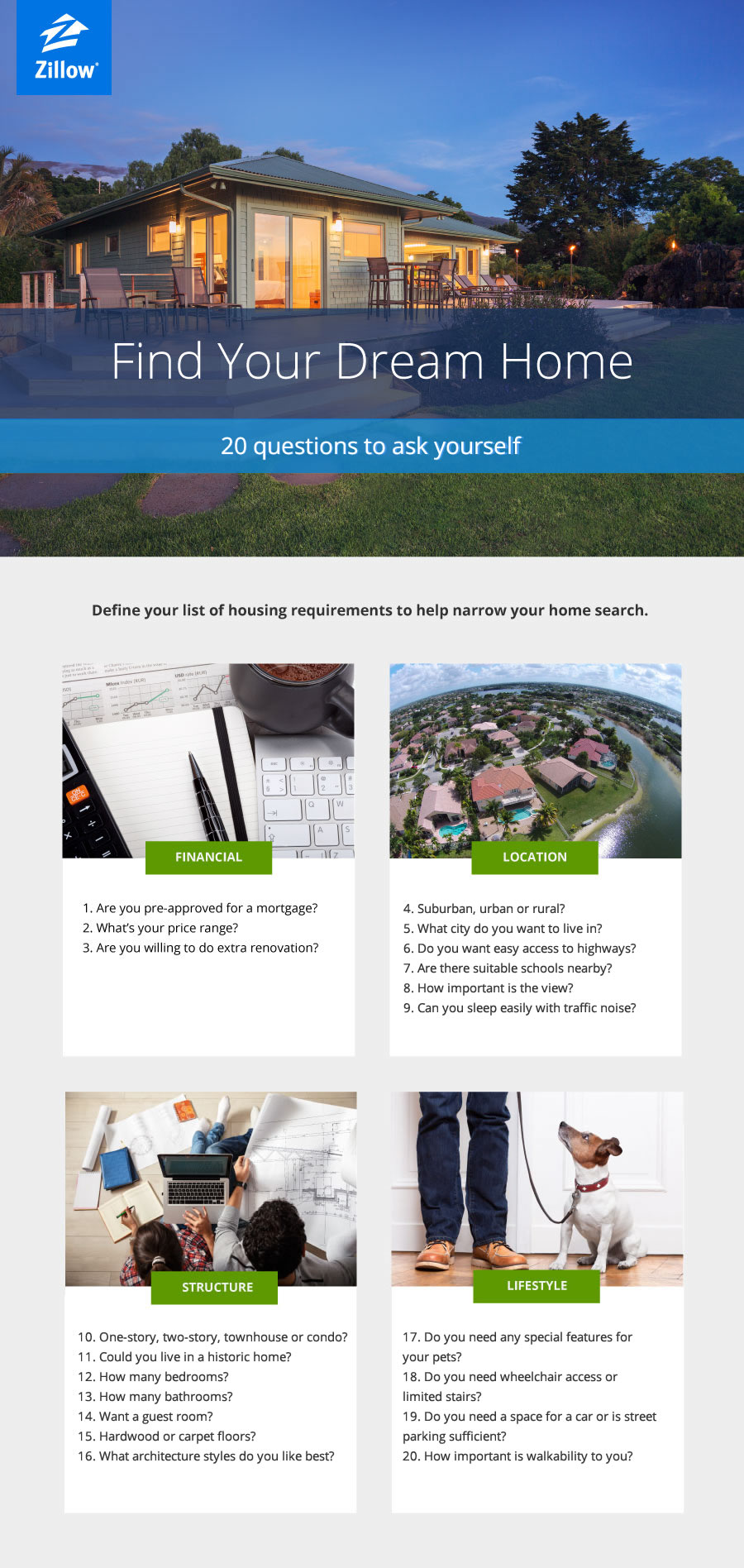 You should also take time to rank each of these home qualities as "Must Have," "Like to Have" or "Don't Care" using the checklist below. Identifying your priorities will help you find the perfect property.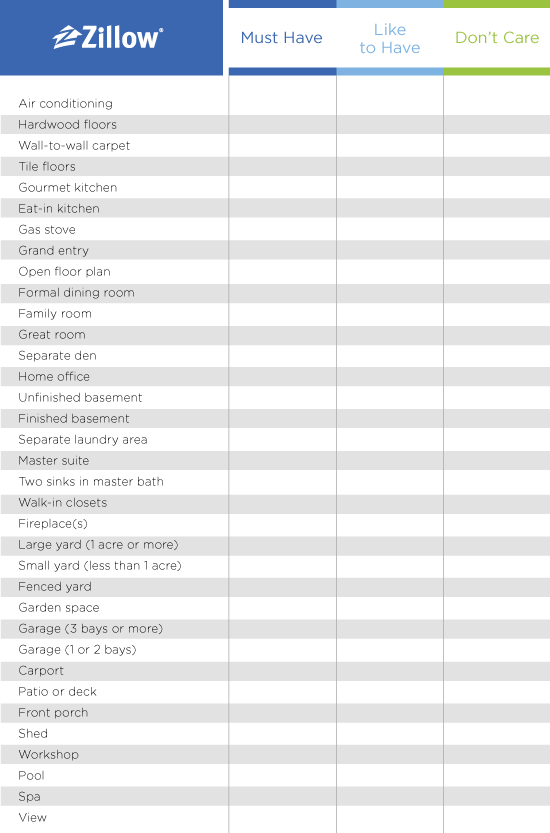 Related:
Powered by WPeMatico