How to Maintain Resolutions for Your Home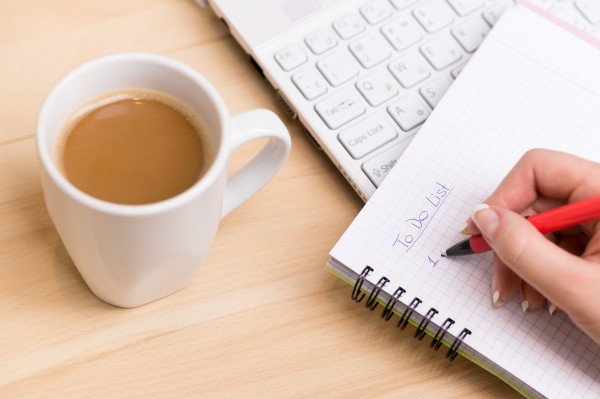 Is a home ever fully complete? Many say no — the number of projects designed to improve the home are infinite. As interior design trends come and go, you may feel pressured to frequently update spaces. Similarly, the internal operations of a home require regular maintenance and replacement to function properly. Both aesthetics and framework are important to consider, especially when it comes time to sell.
To best fulfill your home improvement concepts this year, plan in three parts.
Categorize your projects
Part of sticking with the plan involves separating individual projects by type, and then targeting appropriately.
"Define home improvements into two basic categories," recommends Dean Seibert of InSoFast. "The first would be "aesthetic improvements" like paint, wallpaper, new carpets and other visual updates. These updates are easier to do and can be quickly tackled by most handy homeowners. Then there are the more difficult "home improvements" which are less glamorous, kind of boring, but generally important."
Some homeowners prioritize the internal aspects of their home. This can be somewhat unsatisfying since most structural renovations aren't visible. However, ensuring electric, heat, plumbing and foundation are all sound is just as imperative, for the current homeowners and future residents alike.
"At InSoFast we develop insulation which is perhaps on the boring side of the spectrum, but certainly important. You can always update a room's paint color or rearrange the furniture but improving your home's performance adds long-term real value," Seibert says.
Design realistically
You're more likely to be pleased with upgrades by setting attainable plans initially. Unrealistic expectations may ultimately lead to failure. Interior design and home improvement aren't all-encompassing — many aesthetic and structural choices are contingent upon budgets, previous experience in remodeling and residents' daily routines.
"We can all get caught up in the world of Pinterest and beautiful blogs, but when we take a step back, we have to think about what is really 'us,'"states Sarah Tucker of Tucker Up.
"Also, don't think that everything has to get done at once. We are planning to do our floors first because they are the most worn out. Once the floors are done we can reevaluate our budget and see if we are in a place to start on the countertops. Setting realistic goals is something that is hard to do because we are a society that wants everything now, but when you finally realize that your old laminate counters work just fine, and brass door knobs aren't hurting anyone, you start to take a step back and realize what you really want in a home," Tucker said.
Don't stress over deadlines
Project delays don't always turn out negative. Sometimes, putting off home improvements gives you more time to consider your individual style, preferred layout and your overall vision for a space.
"We've been wanting to spruce up the house's exterior since we moved in 9 years ago," says Meredith Wouters of The Palette Muse. "Every year, that's been one of our goals and it just keeps rolling over to the next year. But with two small children and a home business, the home's interior kept taking priority. Bedrooms, living rooms and kitchen are all necessities for a family. But now I think we've gotten most of our inside spaces worked out, and this is the year to get outside! The good thing about putting it off so long is we have a better idea now of what we want than we did right after we moved in. It's helpful to live in a place for a little while and see how it functions before ripping it all apart."
You may be well aware of what your home needs – a larger kitchen island for the kids to do their homework, high-quality insulation to block out the winter chill or new hardwoods to add elegant flair indoors. Even with goals in mind, completing projects, via professional contractors, designers or do-it-yourself (DIY) projects, on a strict schedule is difficult. But implementing a strategic plan of attack alleviates the pressure. With a clear strategy, you're likely to put your efforts toward areas of importance — without running out of time.
Related:
Powered by WPeMatico