Q&A With Dr. Laura Berman: Keeping the Spark Alive at Home
You may be planning a romantic evening at home this Saturday. It's Valentine's Day after all and home is where the heart is.
But according to "Zillow Talk: The New Rules of Real Estate," homeowners aren't spending as much time in the bedroom as you might think.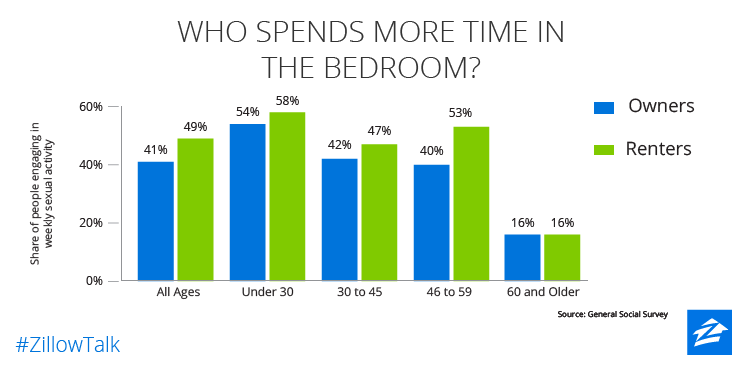 "Turns out, there's a lot more going on behind the doors of renters," write co-authors Spencer Rascoff and Stan Humphries. "In every age group, the percentage of renters engaging in sexual activity at least once a week is greater or equal to the percentage of owners knocking boots."
In other words, buying a house doesn't guarantee an active sex life — and for many, the opposite is true.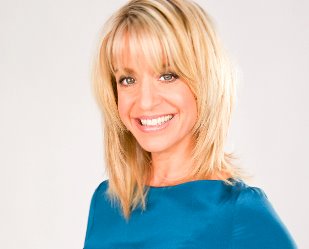 Dr. Laura Berman has 20+ years of experience as a sex educator, researcher and therapist. She hosts "In the Bedroom with Dr. Laura Berman" on the Oprah Winfrey Network.
To shed light on this trend and how homeowners can combat it, we asked leading sex expert and relationship therapist Dr. Laura Berman to weigh in.
Zillow: What do you make of the data?
Dr. Berman: Renters may be having more sex because they're changing homes more frequently. Changing homes adds a sense of novelty to your life, which often spurs a romantic connection.
Zillow: Should homeowners consider moving every few years then?
Dr. Berman: It depends on how you handle moving. If you are someone who gets stressed out, moving can dampen your sex life. But if you like setting up a home, then it will likely jump-start your libido. For women, the nest is especially important. Any investment to make the nest nice will make her feel more emotionally connected and sexually inspired.
Zillow: What about for men? Does any part of homeownership typically increase their connection with their significant other?
Dr. Berman: Yes, when couples do home projects together — anything from hanging a picture to painting a wall — men feel much closer to their partners.
Zillow: Are there any particular home projects or rooms couples should focus on?
Dr. Berman: What I've found is people don't think enough about their romantic lair. If they have a certain amount to spend on decorating, they spend it on the bedroom last. I recommend making your bedroom a sanctuary for sleep, rest and sex. Avoid using it as a playroom or home office.
Zillow: Any tips for how to create a romantic lair in the bedroom?
Dr. Berman: Really try to think about what would make you feel most connected and intimate. Consider sensual fabrics, calming colors. Keep technology and pictures of grandma out of the room. And put a lock on the door! It's amazing to me how many parents don't put a lock on the door.
Zillow: Would you recommend buying a second or nicer home to keep the romance alive?
Dr. Berman: I would rather see a couple not buy a second home and instead invest in at least one vacation alone together per year. Data shows significantly higher levels of emotional and physical intimacy for people who go on a 3- to 4-day vacation versus a weekly date night.
Zillow: What if a date night at home is all you can afford?
Dr. Berman: Romantic gestures don't have to be huge or cost a lot of money. I've heard of people making a private dinner or giving their significant other a bubble bath and washing their hair. It's about knowing a person and speaking to that.
Related:
Powered by WPeMatico