The Colors of Summer: Mixing Cool and Warm Tones
Summer means bright sunny days spent next to cool blue waters, and brilliant pink and purple sunsets. As the days warm up outside, it's a great idea to bring a little of the season into your home. Mixing the cool and warm tones of summer creates a fresh, sophisticated look in your decor.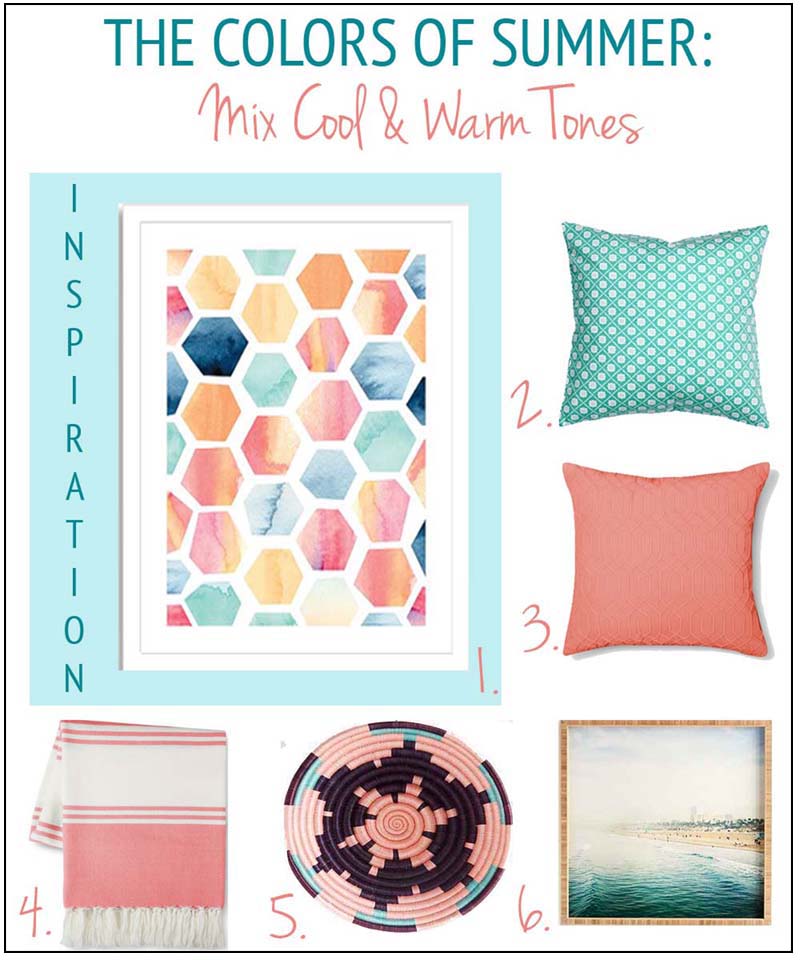 1. Framed Art Print, West Elm, $130 | 2. Turquoise Cushion Cover, H&M, $6 | 3. Coral Pillow, Target, $25
4. Striped Throw, Target, $25 | 5. Woven Basket, Urban Outfitters, $60 | 6. Framed Seascape, Urban Outfitters, $99
To make this look feel cohesive, find an inspiration piece like this colorful framed print. For a quick room update, lean artwork like this on a mantel or prominent piece of furniture so it's the focal point of the area.
Once you have your inspiration piece displayed, work it into the rest of the space. The main color palette in the print consists of shades of coral and turquoise. Pull those into the rest of your decor with textiles, complementary artwork and accessories. A few colorful pillows on the couch and a vase on the coffee table filled with flowers goes a long way.
You can get any room in your home summer-ready in just an afternoon with this inspired color palette. Now you won't have to get outside to enjoy summer's brilliant hues.
See more home design inspiration.
Related:
Powered by WPeMatico