Two Truths and a Lie, Real Estate Style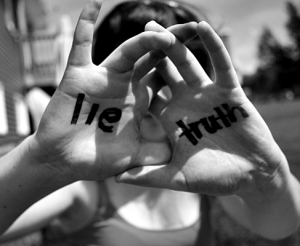 Source: Kelsi Barr via Flickr Creative Commons
Do people spend more time researching a new car or a new mortgage? If you guessed the former, you're on to something. Zillow found the average American spends 10 hours researching a car, but only five hours researching their mortgage options.
"It's amazing to think that many Americans spend weeks and months searching for the perfect home, but then devote almost no time to finding the right mortgage," write Zillow CEO Spencer Rascoff and Chief Economist Stan Humphries in their new book "Zillow Talk."
And it's not just mortgages. When it comes to selling and remodeling your home, it's easy to assume you know the path to success — even if the data points elsewhere.
To test your real estate IQ, see if you can identify the two truths and a lie below:
If your listing description is longer, your home will sell for more.
It is never a good idea to get an adjustable-rate mortgage (ARM).
Midrange renovations (around $3,000) provide better bang for your buck than upscale renovations (around $12,000).
Take this quiz to find the answers.
Related:
Powered by WPeMatico